06/28/10
Expecting Braidy x Clique puppies around Aug 31st!
06/22/10
I believe the countdown to puppies has begun.  Braidy & Clique are being paired in hopes of puppies late August to early September!  Keep a watch out for puppy pictures!
06/13/10
Uploaded updated pictures in the Gallery of Louie, Muffet & Diddle
06/05/10
Posted a new article under 'Must Reads' on the Navigation bar.
Breck tested normal for patella luxation and congenital cardiac defects.  Will be working on getting the rest of the crew tested for congenital cardiac defects as well.
"Just A Dog"
From time to time people tell me,
"Lighten up, it's just a dog," or,
"That's a lot of money for just a
dog."  They don't understand the distance
traveled, time spent, or costs involved for
"Just a dog."  Some of my proudest moments
have come about with "Just a dog."  Many
hours have passed with my only company
being "Just a dog," and not once have I felt
sligted.  Some of my saddest moments
were brought about by "Just a dog."  In
those days of darkness, the gentle touch of
"Just a dog" provided comfort and purpose
to overcome the day.
If you, too, think its "Just a dog," you
will probably understand phrases like
"Just a friend," "Just a sunrise," or "Just a
promise." "Just a dog" brings into my life
the very essence of friendship, trust and
pure unbridled joy.  "Just a dog" brings out
the compassion and patience that makes
me a better person.  Beacuse of "Just a dog"
I will rise early, take long walks and look
longingly to the future.
For me and folks like me, it's not "Just a
dog."  It's an embodiment of all the hopes
and dreams of the future, the fond memories
of the past, and the pure joy of the moment.
"Just a dog" brings out what's good in me
and diverts my thoughts away from myself
and the worries of the day.
I hope that someday people can understand
it's not "Just a dog."  It's he thing that
gives me humanity and keeps me from
being "Just a man or woman."
So the next time you hear the phrase "Just
a dog," smile, because they "Just Don't
Understand."
-Author Unknown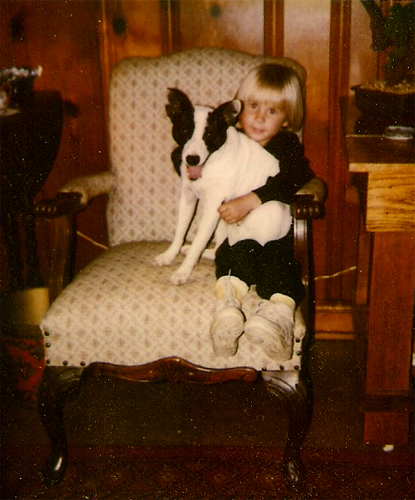 05/08/10
Mr. Jack Be Nimble (AKA: Jack-A-Bee) found a home yesterday with a young lady all his own!  Destined to be spoiled rotten, the way things should be.
04/24/10
Today was one of the two show days in Athens, TN; 2 shows today.
There was a large class of Rat Terrier Champions and Clique didn't place.
However, Ms. Breck took a competition win Best Female in Show 2 under Violet Denney for her first Major towards her Champion title!  We are very pleased!  Her brother, Frost, took Best of Winners in Show 2 under Judge Violet Denney for his first major of his showing career as well.
So, not a total bust today 🙂  Very nice Rattie turn out at this show and many very nice specimens of the breed.
Tomorrow is 2 more shows and another day. *Fingers crossed*
04/20/10
Our foster dog, Itchy, got adopted today!
04/11/10
Beginner agility class starting Wednesday, April 28th! (Wythe Co. Va)
Please view our Training page for more specifics.
Cocoa Mulch (DEADLY TO PETS)
Please share this with all the pet owners you know and ask them to do the same–the information you take a few minutes to share might prevent the senseless loss of other pets.
Please tell every dog or cat owner you know. Even if you don't have a pet, please pass this to those who do.
Over the weekend, the doting owner of two young lab mixes purchased Cocoa Mulch fromTarget to use in their garden. The dogs loved the way it smelled and it was advertised to keep cats away from their garden. Their dog (Calypso) decided the mulch smelled good enough to eat and devoured a large helping. She vomited a few times which was typical when she eats something new but wasn't acting lethargic in any way. The next day, Mom woke up and took Calypso out for her morning walk. Half way through the walk, she had a seizure and died instantly.
Although the mulch had NO warnings printed on the label, upon further investigation on the company's web site, this product is HIGHLY toxic to dogs and cats.
Cocoa Mulch is manufactured by Hershey's, and they claim that "It is true that studies have shown that 50% of the dogs that eat Cocoa Mulch can suffer physical harm to a variety of degrees (depending on each individual dog). However, 98% of all dogs won't eat it."
*Snopes site gives the following information:http://www.snopes.com/critters/crusader/cocoamulch.asp *
Cocoa Mulch, which is sold by Home Depot, Foreman's Garden Supply and other Garden supply stores contains a lethal ingredient called 'Theobromine'. It is lethal to dogs and cats. It smells like chocolate and it really attracts dogs. They will ingest this stuff and die. Several deaths already occurred in the last 2-3 weeks.
Theobromine is in all chocolate, especially dark or baker's chocolate which is toxic to dogs. Cocoa bean shells contain potentially toxic quantities of theobromine, a xanthine compound similar in effects to caffeine and theophylline. A dog that ingested a lethal quantity of garden mulch made from cacao bean shells developed severe convulsions and died 17 hours later. Analysis of the stomach contents and the ingested cacao bean shells revealed the presence of lethal amounts of theobromine.
**PLEASE PASS THIS ON**